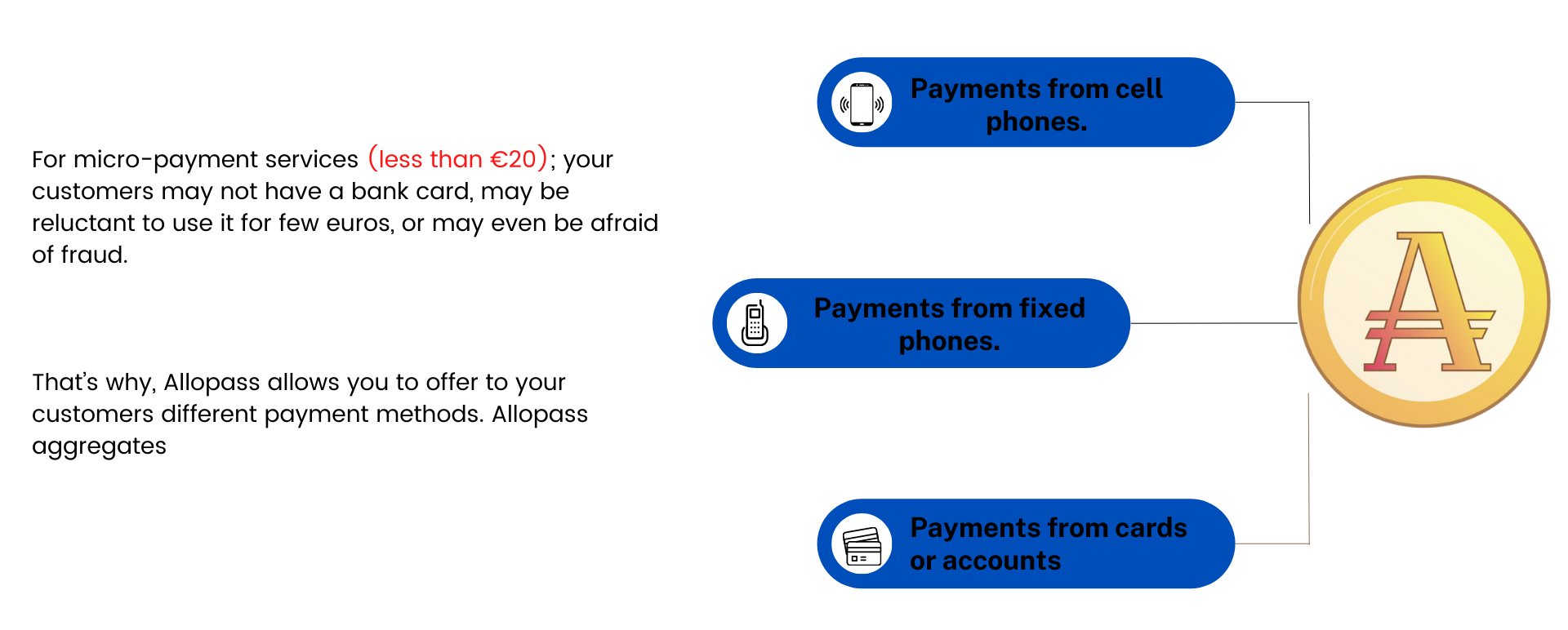 Allopass allows: 
Card Billing
Allopass relies on Hipay technology to provide the CB payment method.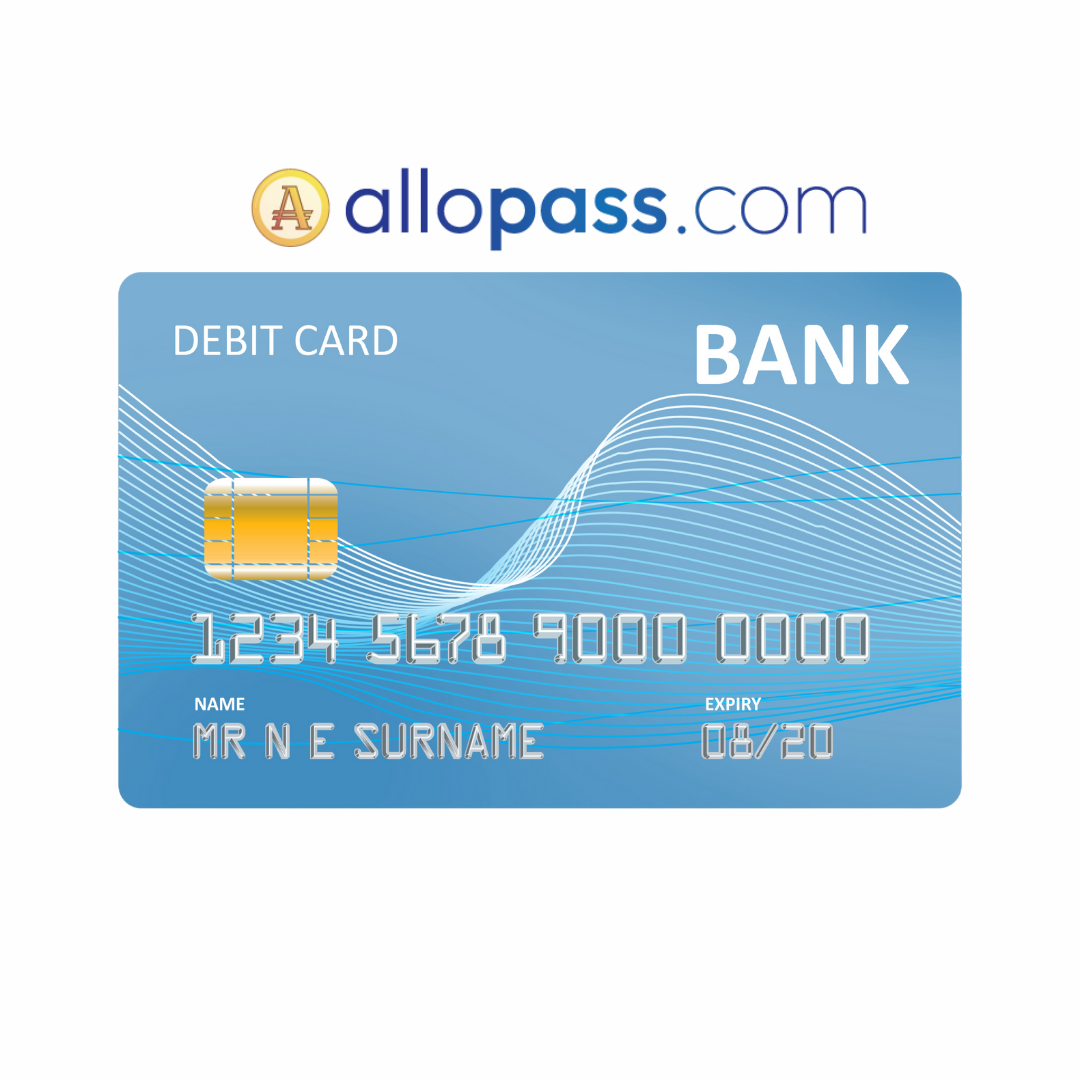 Premium Number
Premium numbers payement is available from all phones connected to the phone network.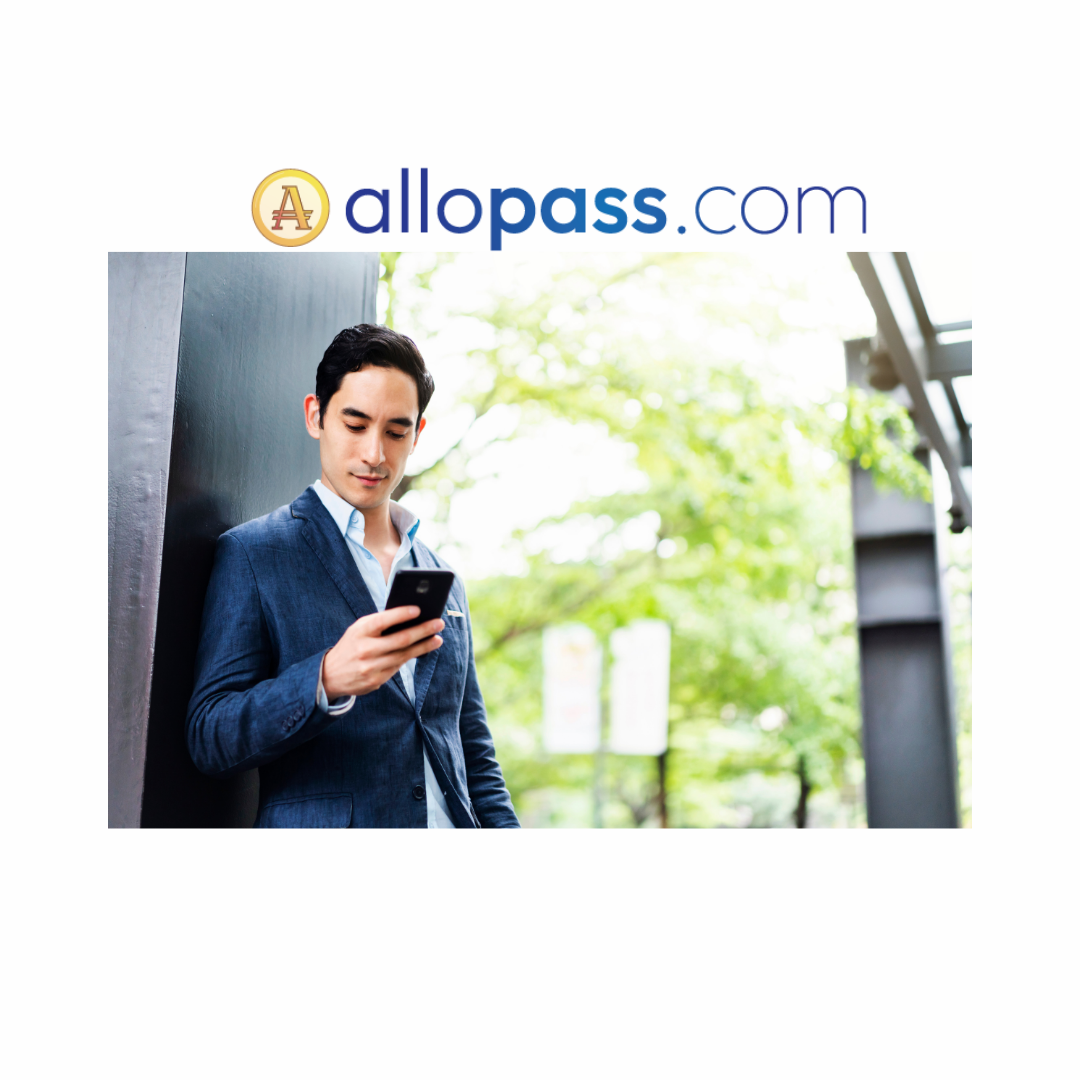 Direct Carrier Billing (I+ in France)
DCB (international designation) and I+mobile (French designation)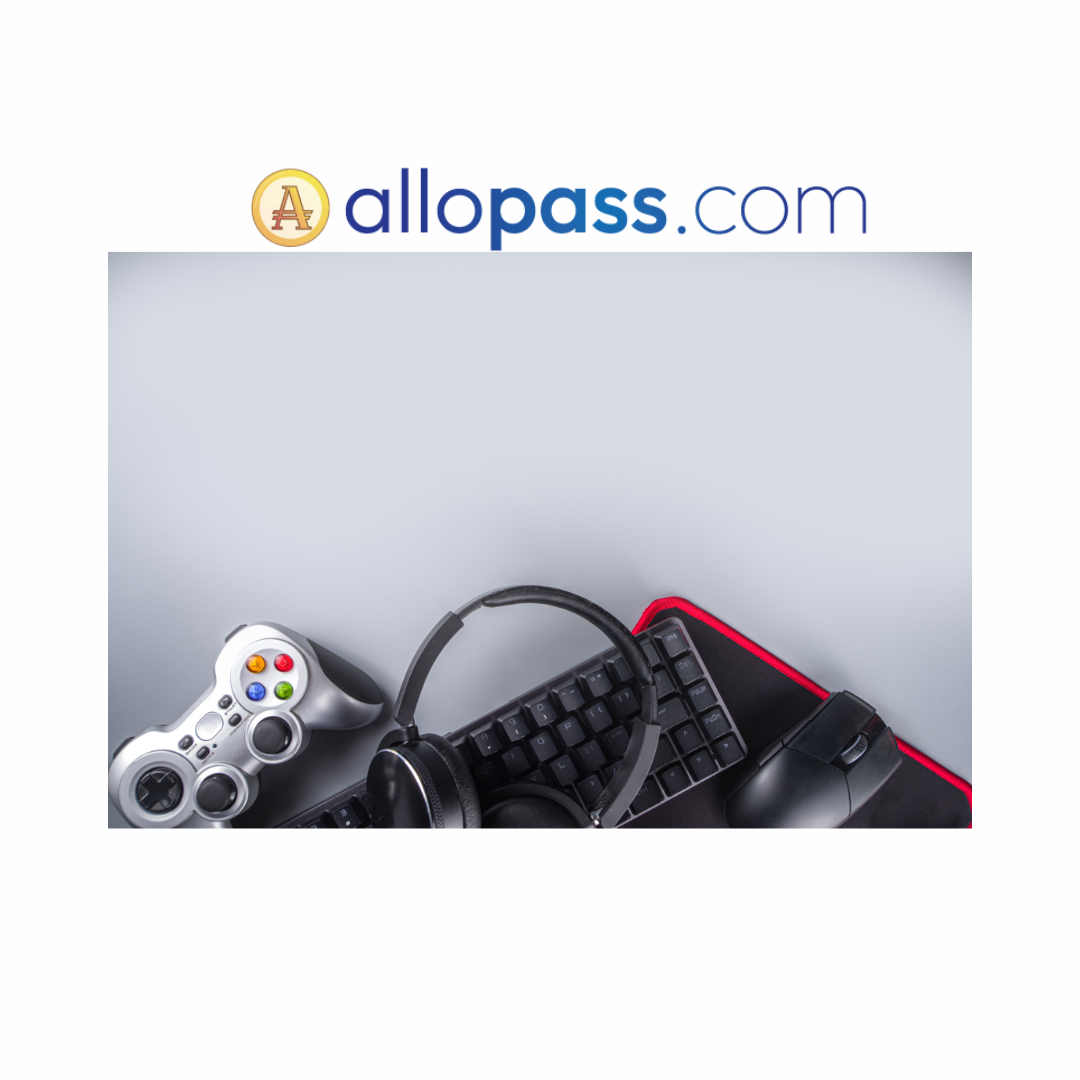 Premium SMS
Monetization by Premium SMS (PSMS) consists in sending an SMS called MO (Mobile Originating) to a short code opened with the mobile operators of a country.