If you are a merchant operating audiotel numbers (also known as Value Added Services, Premium Number) in France, you must pay particular attention to the operation of the Free Tariff Information Messages (FTIM) to significantly increase your revenue.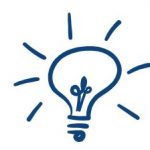 What is an FTIM ? When a consumer calls an audiotel number, they immediately hear a message indicating the cost of the call. It is only at the end of the message that the call is charged. This causes several problems:
Charging only takes place when the call is transferred by the call collection operator to the final voice service. This step can take several seconds (with a strong impact on the monetization).
The consumer has the possibility to stop listening to the FTIM for 3 months by pressing the # key (ethical rules set by the AF2M). But this implementation is not systematically set up.
Professionals who call Audiotel services systematically access the FTIM even though this may not be mandatory (other criteria may come into play).
Because of their purpose, the collection operators' pricing messages are not salesy.
What is the approach of allopass?
Calls are collected directly on the allopass voice servers. Thus, when the end of the pricing message is broadcast, the charging is done immediately.
allopass memorizes the consumer's choice when he presses the # key. Thus, during the next calls (during 3 months), the access to the service will be immediate allowing an immediate taxation of the call.
When a consumer makes a call to allopass, we check if they are a business. If the conditions are met, Allopass does not broadcast the MGIT and charges the call without broadcasting the FTIM..
Finally, allopass recorded FTIM with a friendly, reassuring voice with a regulatory, yet friendly beep.
The conversion rate of the calls on the Audiotel Allopass numbers are thus improved compared to the numbers with FTIM operators. The increase in the conversion rate leads to a strong improvement in the revenues of our merchants, particularly on the Audiotel numbers monetized by the act.