A directory publisher is a merchant who can monetize its directory data through the Allopass Matchmaking Service (MER). Our strong points are the following points:
A very efficient management of the MGIT of audiotels numbers (or Premium numbers)
The invention of persistence, which makes it possible to provide a very qualitative service, encouraging recurring calls (and therefore increasing revenues).
API performance (controlled responses)
If you are a merchant operating audiotel numbers (also known as Value Added Services numbers, Premium number) in France, you need to pay special attention to the operation of Free Tariff Information Messages (FTIM) to significantly increase your revenues.
A phone directory is a website that allows Internet users to identify a recipient's phone number based on criteria such as name, address, etc. A merchant who wants to monetize his data can use the allopass Matchmaking (MER) to monetize this type of service.
Benefits of the linkage allopass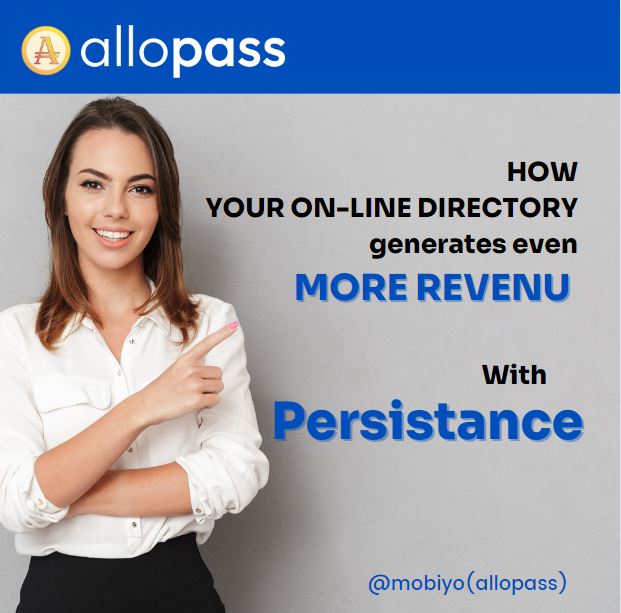 The choice of a Merchant Relationship Management (MRM) provider is important. allopass is the inventor of persistence which allows to improve the quality of the service rendered, which generates additional calls, and therefore additional revenues for its merchants.